World Patient Safety Day 2023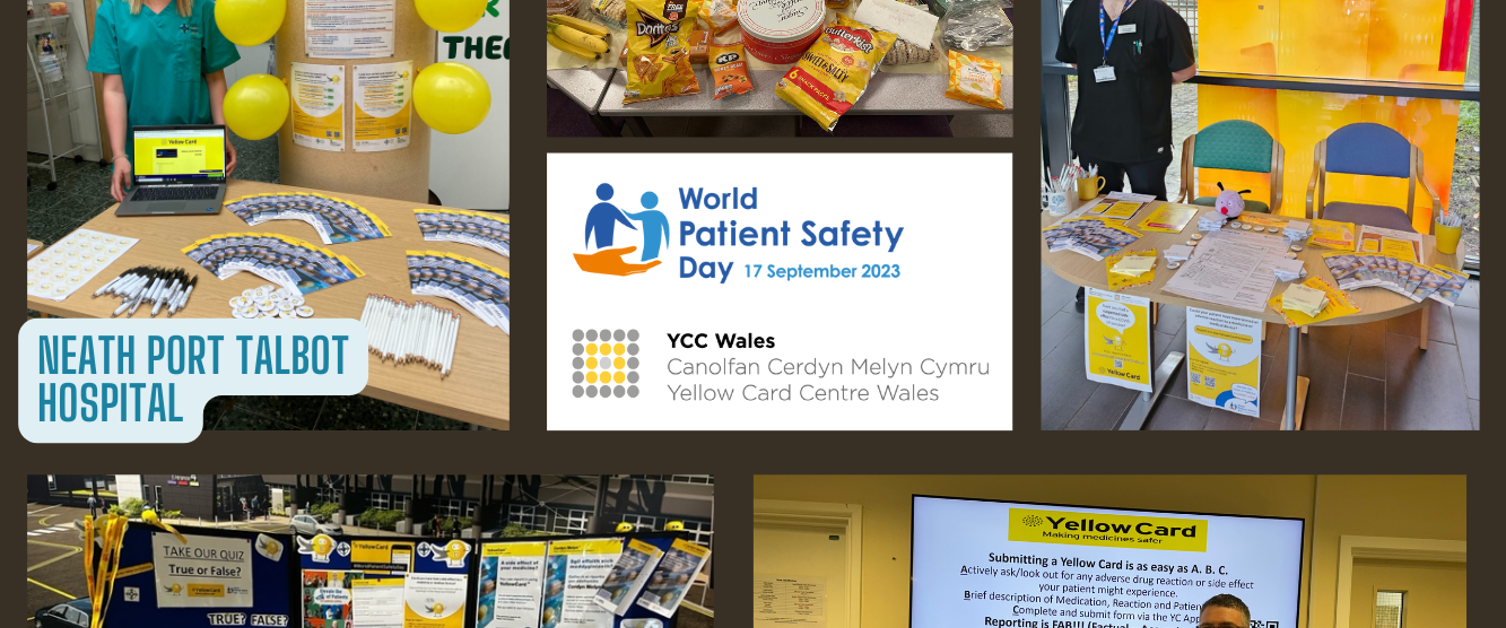 6 October 2023
World Patient Safety Day 2023 was marked on Sunday 17th September and provided a great opportunity to promote the Yellow Card Scheme across Wales.
Events were organised by the Yellow Card Champions, covering all Health Boards in Wales and 17 venues in total. Events included promotional stands featuring yellow decorations, Yellow Card leaflets and merchandise, and even yellow-themed food!
The Champions did a brilliant job at engaging members of the public and Healthcare Professionals with interactive surveys, quizzes about Yellow Card reporting, and Yellow Card information posters.
The events reached hundreds of people across Wales and our Champions are already planning for future educational and promotional events in their workplaces.
We look forward to celebrating World Patient Safety Day 2024!