National Poisons Information Service CPD Event, Newcastle, June 2022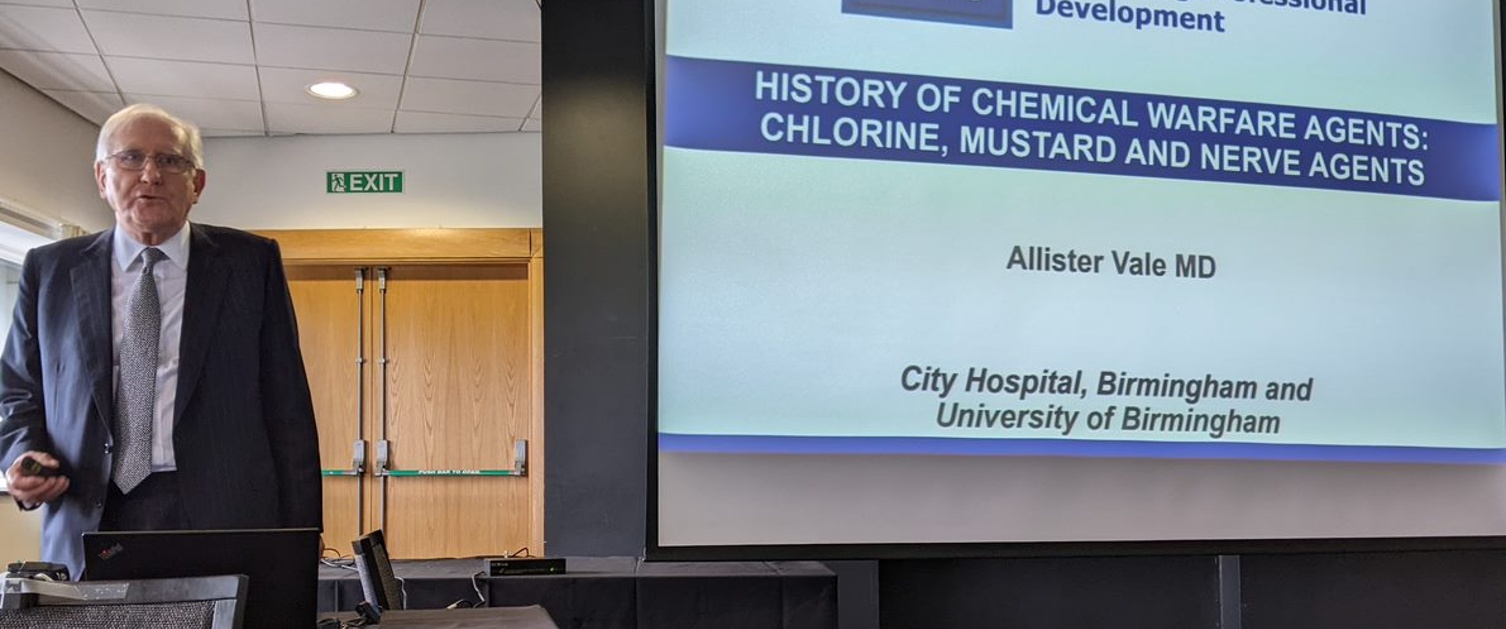 The National Poisons Information Service (NPIS) met in early June for an excellent two-day Continuing Professional Development event, held at St James' Park football ground, Newcastle. In attendance were colleagues from all four UK NPIS units (Birmingham, Cardiff, Edinburgh and Newcastle), the UK Health Security Agency, National Poisons Centre Dublin, and collaborators from several other national and international chemical and toxicology related organisations. In addition, both days were live-streamed to NPIS colleagues throughout the UK, who were unable to attend in-person.
The first day consisted primarily of presentations providing historical perspectives on poisoning and toxicology-related topics, such as the history of the NPIS, and its' sister service the UK Teratology Information Service, chemical warfare agents, recreational drug use, and anaesthesia in Ireland. This was followed on the second day by presentations on the differentiation of toxic alcohol poisoning, physostigmine use in anticholinergic toxicity, paediatric poisoning epidemiology, and aluminium phosphide toxicity.
In addition to the excellent variety of high quality presentations, the event also celebrated the outstanding career of retiring NPIS Director, Professor Simon Thomas. In particular, his career and achievements were the subject of an honorary lecture, which contained video tributes from international associates and colleagues, many of whom served alongside Professor Thomas as members of the board of the European Association of Poisons Centres and Clinical Toxicologists.
The event was a huge success and an excellent learning and networking opportunity for NPIS staff and other attendees. The discussions and presentations contributed to the improvement of understanding and awareness of current and emerging trends in toxicology, and the interactions outside lectures provided many invaluable connections that will facilitate future collaborative opportunities.