Yellow Card Centre student teaching
In March, YCC Wales returned to Swansea University and Cardiff University to teach Pharmacy students about adverse drug reactions and reporting via the Yellow Card Scheme.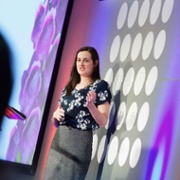 Students were given a lecture followed by a workshop, where they were tasked with identifying the suspect medications in a number of case studies and deciding whether they would report the reaction using a Yellow Card.
More than 100 students attended the sessions and the YCC Wales management team were impressed by their enthusiasm and intelligent questions regarding adverse drug reactions. Very positive feedback was received from the students, with many of them noting that the most helpful part of the sessions was practising to complete an actual Yellow Card.
The YCC Wales management team look forward to returning next year and meeting the next cohort of pharmacists in training.