YCC Wales Medicine Safety Training Day 2020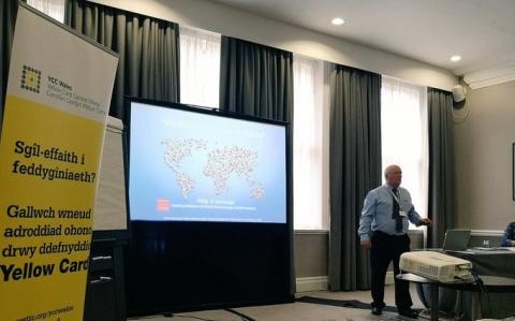 YCC Wales held their annual training day on 10 March 2020. For the second year running, the training day was run in collaboration with the All Wales Medicines Safety Pharmacist, Lynette James.
We welcomed Medicine Safety Officers, Yellow Card Champions and pharmacists with an interest in paediatric medicine and medication safety from all over Wales. Colleagues from the MHRA and other Yellow Card Centres also attended. The theme for this year's event was Medicine Safety in Paediatrics.
Presenters spoke about their individual projects all aimed at improving medicine safety e.g. Medication Errors in Paediatrics, Reporting of Adverse Drug Reactions by Children and Druggle: Encouraging Good Prescribing Practice.
YCC Wales would like to thank all the speakers who helped make the day so successful and everyone who attended.