YCC Wales at Newport 50+ information day: October 2019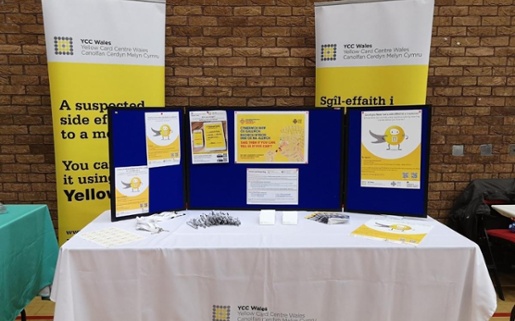 Following the successful event in 2018, the organisers of the Newport 50+ Information Day invited YCC Wales to attend again in 2019.
YCC Wales, with the help of a local Pharmacist working at Aneurin Bevan University Health Board, held a very successful stand for the second year running. There was a lots of visitors to the stand and several engaging conversations regarding the importance of reporting side effects to medicines.
YCC Wales were one of more than 100 stalls at the Newport Centre, with stalls providing advice including financial and legal services; leisure activities; health; learning and volunteering; hobbies; housing and adaptations.