Welsh National Poisons Unit Delivers International TOXBASE Training Course, Almaty, Kazakhstan
The Welsh National Poisons Unit (WNPU) recently delivered a WHO-funded two-day international training course on TOXBASE® in late October 2022, in Almaty, Kazakhstan. Over 50 delegates were in attendance from across Central Asia, including from the host nation Kazakhstan, as well as Uzbekistan, Tajikistan, Pakistan, Kyrgyzstan and Mongolia.
Attendees came from a range of different medical backgrounds including toxicology, public health, emergency services and other disciplines of medicine. The event was recorded, simultaneously translated into Russian, and broadcasted online to attendees unable to be present in person. Topics included:
· An Introduction to Using TOXBASE®,
· Management of Sarin Gas Poisoning,
· Management of Unknown Poisonings,
· Pesticide Poisoning,
· Fires at Public Venues,
· Food and Drink Contamination, and
· Release of Toxic Gases.
The event received positive feedback and was a great opportunity for the WNPU to engage with international teams, and help them to improve their understanding and ability to use TOXBASE® in their own countries and particular circumstances.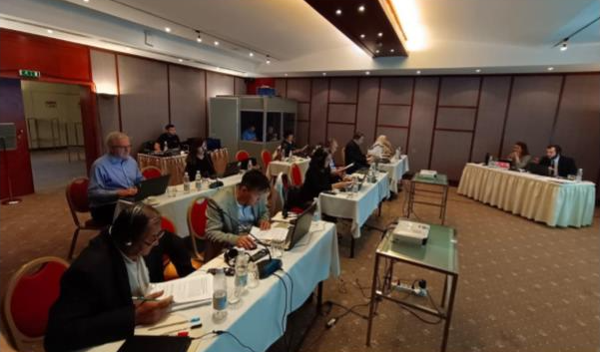 For further information about the delivery of training in TOXBASE®, or other topics of poisoning, please contact the Welsh National Poisons Unit directly at: poisons.information@wales.nhs.uk