IPFR workshop at Cardiff City Stadium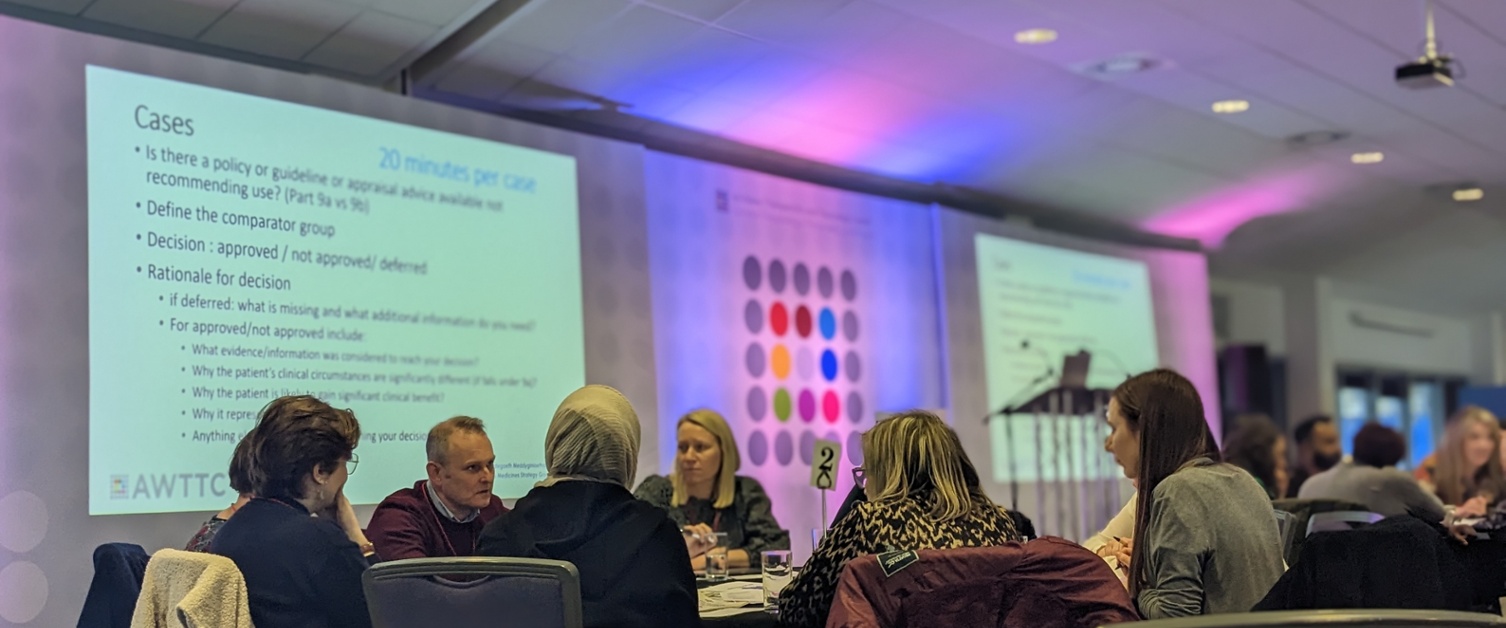 The workshop, which is open to clinicians with an interest in learning more about the work of IPFR, was held at Cardiff City Stadium on February 28th – which was also Rare Diseases Day.
AWTTC's Clinical Director Professor James Coulson welcomed delegates to the day which was well attended from across all the Welsh Health Boards and Welsh Health Specialised Services Committee (WHSSC).
Dr Sian Lewis from WHSSC started the morning off by providing a thought-provoking session on WHSSC's experience of a judicial review and their next steps following this review. Professor James Coulson talked about key themes picked up from the last 12 months of quality assuring the IPFR process and there followed an interactive session on improving documentation. Dr Sophie Hughes from Health Technology Wales reminded panels of the option to request an evidence report produced by HTW for non-medicine IPFR requests and delivered a very useful session on assessing the value of interventions. IPFR co-ordinator Ann-Marie Matthews, from Aneurin Bevan UHB showed how clinicians can submit an IPFR through the electronic database and led an interactive session on how to improve outcome data collection.
Finally, Dr Tom Rackley, Consultant Oncologist at Velindre Cancer Centre gave a very authentic account of what it's like helping patients and making an IPFR application and having honest conversations with patients.
After lunch it was the delegates turn to understand the decision making and form panels to consider examples of IPFR cases and decide whether funding is 'approved' or 'not approved' which led to some very interesting discussions.
For more information visit IPFR workshops - All Wales Therapeutics and Toxicology Centre (nhs.wales)