Eisteddfod yr Urdd 2023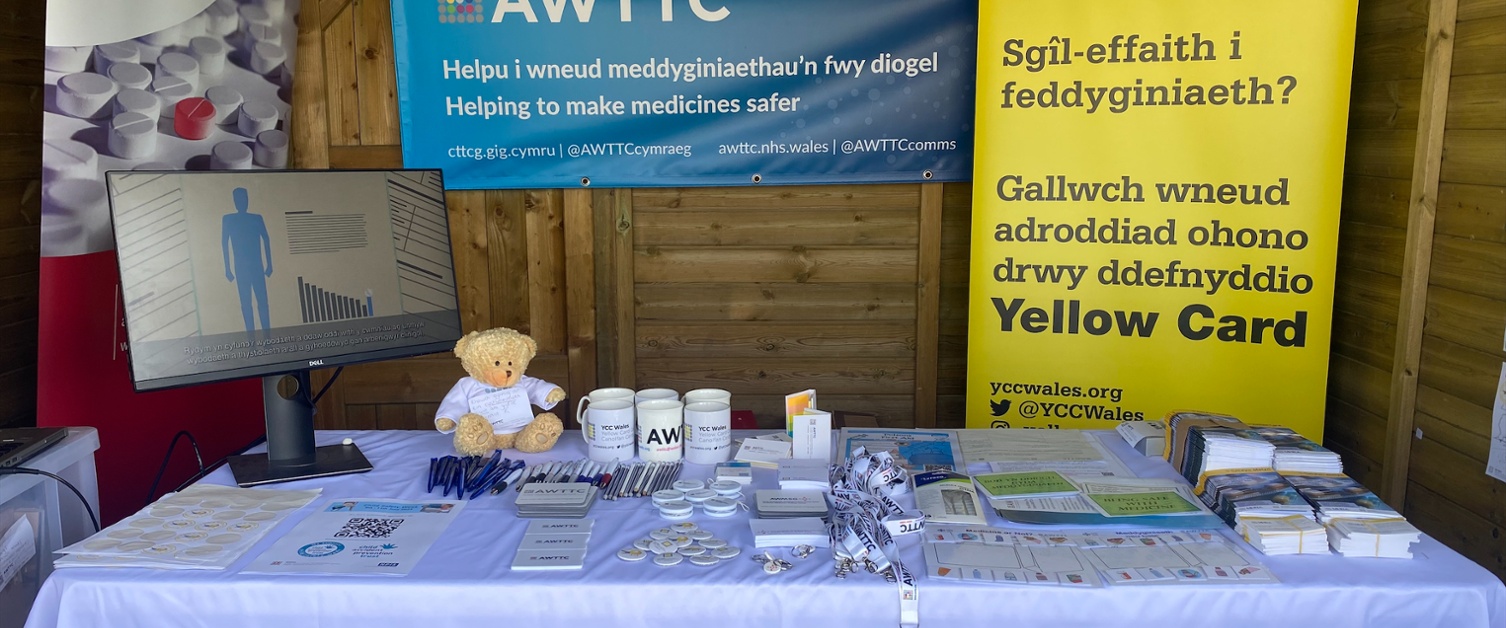 The Welsh National Poisons Unit (WNPU) recently attended the Eisteddfod yr Urdd in Llandovery (29 May – 03 June) and, along with AWTTC and the Yellow Card Centre, helped manage a 'Help Make Medicines Safer' stand. The aim of the stand was to provide poisoning prevention information to the public and engage with healthcare professionals attending the Eisteddfod.
Throughout the Eisteddfod the WNPU was able to provide information leaflets highlighting potential poisons in the home, share information on poisonous plants and fungi, and also explain some poisons first aid tips. Part of the outreach specifically focused on engaging with children. This included a poisons quiz, where children graded the toxicity of the household products from the most dangerous to the least harmful, and activities designed to explain the dangers of button batteries and essential oils, and help them understand that there is an antivenom available for adder bites. The children particularly enjoyed the free gifts and competition prizes available throughout the week.
A valuable part of the outreach included being able to connect with healthcare professionals who already use the National Poisons Information Service (NPIS); they either gave great feedback about NPIS, or came away better informed as to what the service offers.
Overall, the Eisteddfod was a huge success in providing valuable poisoning prevention advice to the public, in connecting with healthcare professionals, and in raising the profile of the UK NPIS, all in the medium of Welsh.
Information leaflets on poisoning prevention and first aid are available to download online at www.poisons.wales