AWTTC promotes medicines safety at the Eisteddfod yr Urdd, 29 May – 3 June 2023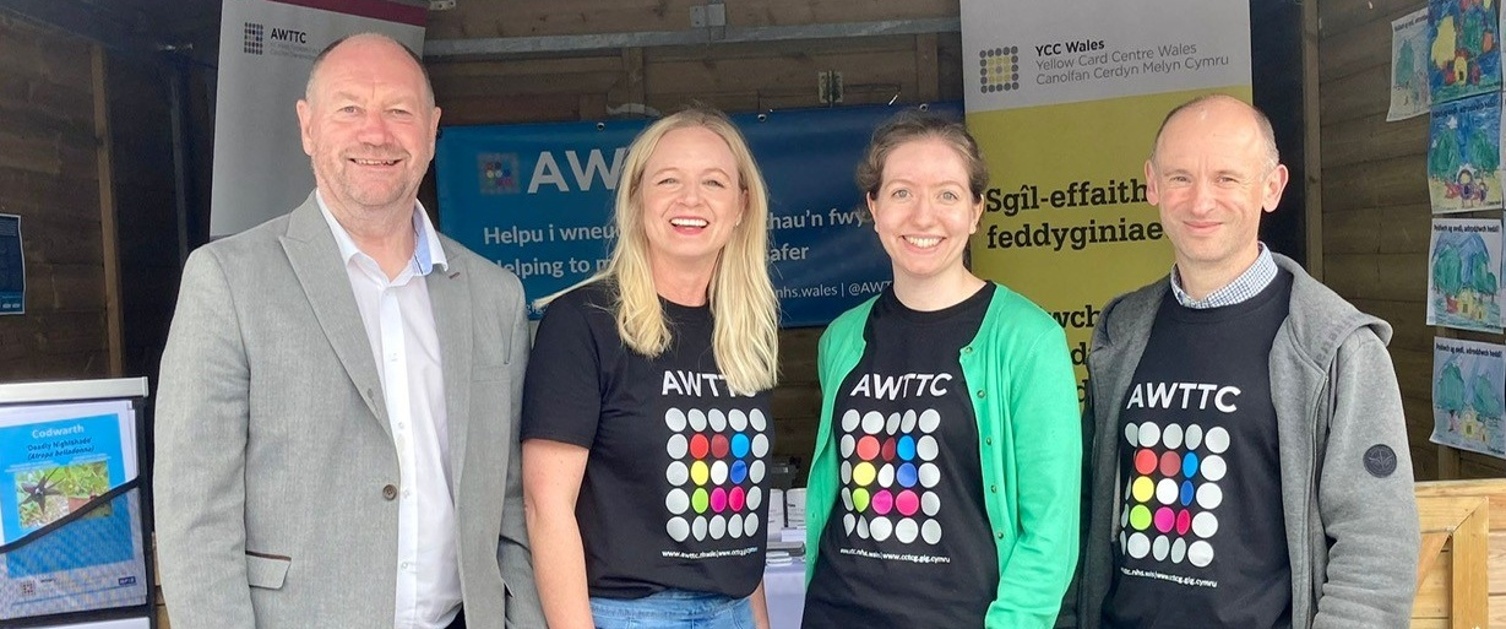 The All Wales Therapeutics and Toxicology Centre (AWTTC), including colleagues from Yellow Card Centre Wales and the Welsh National Poisons Unit, went to the Eisteddfod yr Urdd in Llandovery to manage a stand on 'Help Make Medicines Safer'.
Throughout the week, we engaged with many people, telling them about our work to support the best and safe use of medicines in NHS Wales, and how members of the public and healthcare professionals can get involved.
We shared information about how everyone can help make medicines and vaccines safer by reporting any suspected side effects to the Yellow Card scheme. We had bilingual information leaflets on how to report side effects.
One healthcare professional was very keen to find out about our inhaler dashboard, which tracks progress in reducing the carbon footprint of inhalers prescribed by GPs in Wales.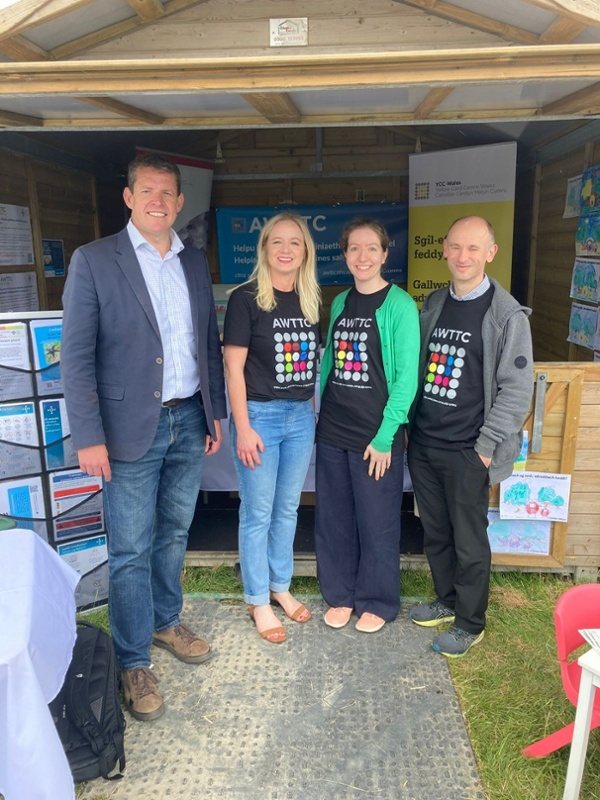 We also highlighted the Common Ailments Service in pharmacies in Wales and the range of bilingual patient information leaflets available from the AWTTC website, as well as information on preventing poisoning, for the public and for healthcare professionals.
Children were eager to find out about poisonous plants and enjoyed taking part in our medicine's safety quiz and puzzle. Younger children enjoyed our colouring competition: two lucky winners each day got an AWTTC teddy bear to take home with them.
We also had some well-known faces pop in to say hello, including two Senedd members: MS Rhun ap Iorwerth and MS Cefin Campbell.