AWTTC attends the MediWales Connects Conference 2023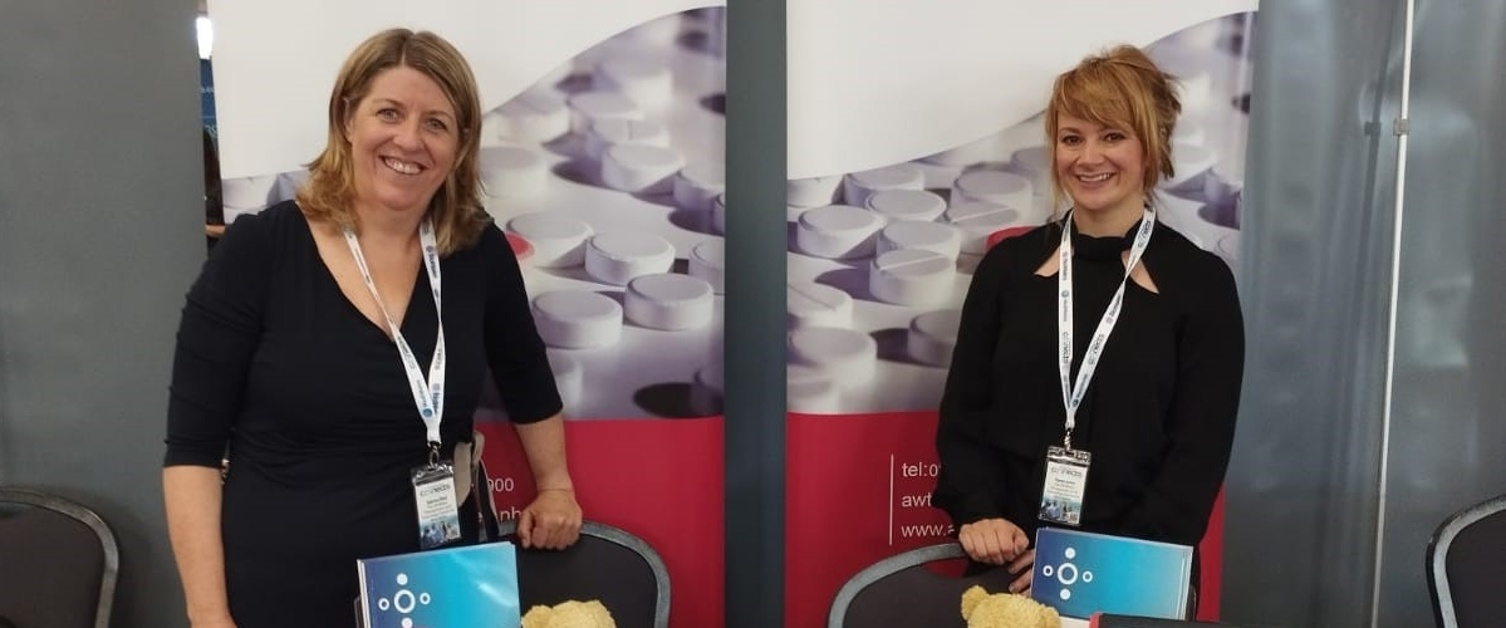 This conference, held at the All Nations Centre in Cardiff, was a chance to showcase AWTTC and learn about the work being carried out by the health and care communities in Wales.
AWTTC Pharmacists Sabrina Rind and Karen Jones were on hand to raise awareness of the important work of AWTTC and AWMSG and it was a fantastic opportunity to share collaborative working between NHS Wales and industry.
Sabrina gave a short presentation highlighting some of the great work we do to support the best use of medicines in Wales.
There was an excellent keynote presentation from Judith Paget CBE, Chief Executive of the NHS in Wales and Director General for Health and Social Services as well as training seminars, workshops and an exhibition.
NHS colleagues from across Wales, local companies and the wider industry sector shared clinical innovation in practice to improve patient outcomes.