PAPIG meetings
Coming to one of our Patient and Public Interest Group (PAPIG) meetings is a great way to find out more about us and how to get involved in our work. Everyone is welcome.
Next meeting - 19 July 2022
The theme of this meeting will be 'sustainability'. More details and online registration will be available from here nearer the date.
PAPIG meeting - 18 March 2022
Watch the video of this meeting.
The programme of this meeting is available below.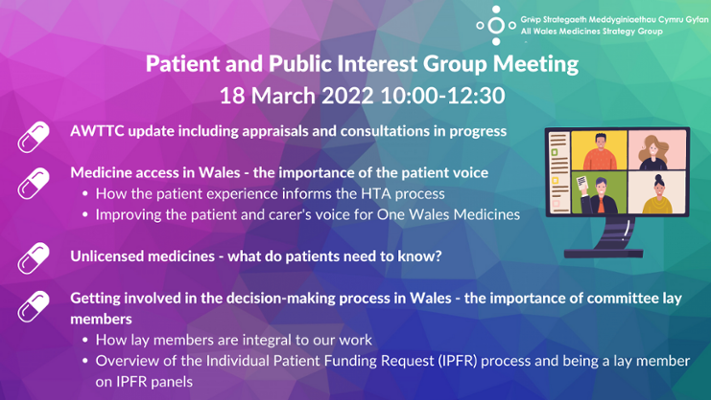 PAPIG meeting - 12 November 2021
The video and meeting programme of our second virtual PAPIG meeting on 12 November are available.
PAPIG meeting - 23 July 2021
We stopped our usual face-to-face PAPIG activities in 2020 because of the coronavirus pandemic.
However, we re-started our quarterly meetings by holding our first ever virtual PAPIG meeting on 23 July 2021.
A video of this event is available below and the meeting programme is also available.