YCC Wales Medicines Safety Day 2023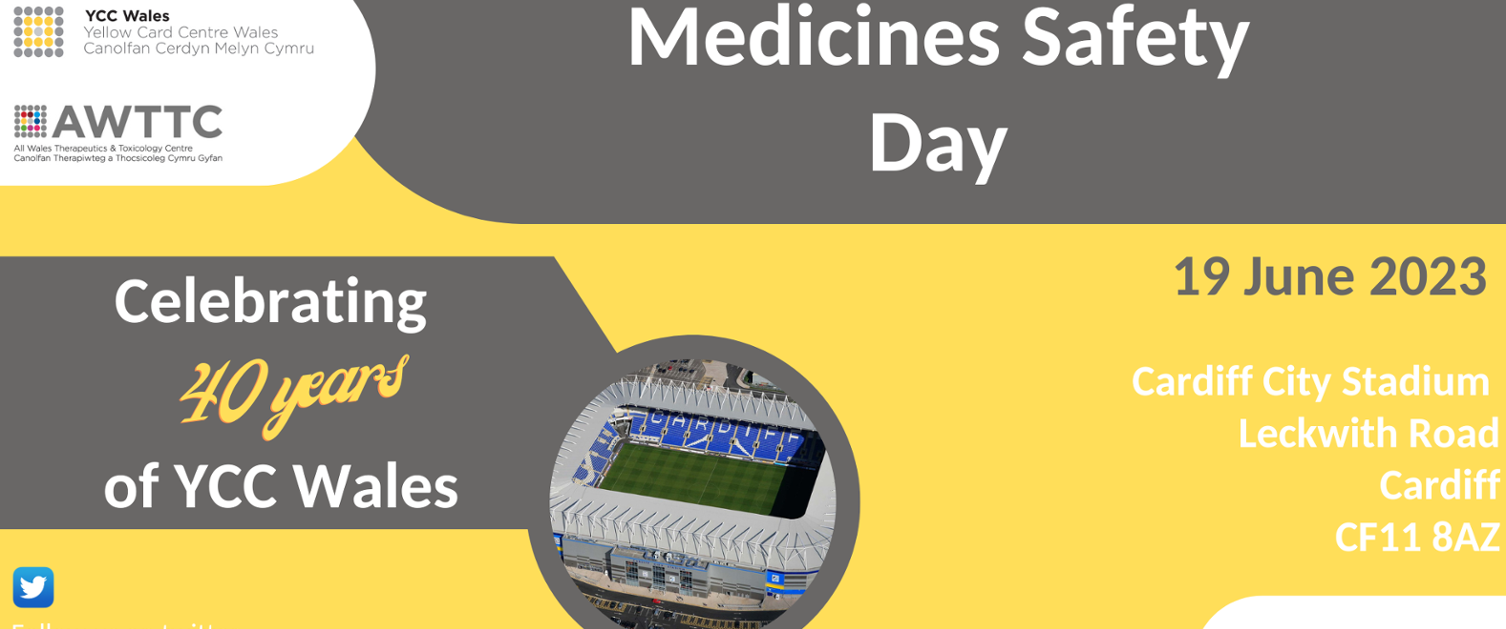 The Yellow Card Centre (YCC) Wales is celebrating its 40th Anniversary!
To mark this milestone, we are inviting you to join us in person at the YCC Wales Medicines Safety Day 2023 to be held on Monday 19 June 2023 at Cardiff City Football Stadium.
The event will provide an opportunity to share experiences, highlight the importance of pharmacovigilance and promote the reporting of adverse reactions to medicines, vaccines and devices. It will be a great opportunity to meet up again face-to-face and exchange ideas with the aim of improving patient safety.
Talks include:
A history of YCC Wales
How safe medicines saved my family
Yellow Card signal analysis and next generation pharmacovigilance
Improving the safety of medical devices for all
Thalidomide - A survivor's guide
And much more...!
Download the programme for full details.
Register for your ticket via EventBrite